Two ways to participate:
Full registration:  $125
Gives you full access to the exhibit, vendors, demonstrations, and all workshops. It also includes access to the Hospitality events on Friday and Saturday evening, and Lunch Buffet on Saturday, Dinner Buffet on Saturday evening, and Brunch buffet on Sunday.
   CONVENTION registration form 
Workshops 
Workshop registration forms must be postmarked by December 15, 2017 to be a part of the lottery for workshops.
WORKSHOP registration form
More about the Shohin Seminar Workshops.
---
Day Pass: $30  
The day pass can be purchased for either Friday or Saturday and allows access to the exhibit, vendors, demonstrations and workshops.
In order to make this outstanding opportunity available and to provide additional funding to support the GSBF collections, we are requesting the purchase of a day pass even if you only plan to visit the exhibit and the vendor areas. Please remember the Shohin Seminar is a fundraiser for the betterment of the bonsai ecosystem in the U.S. Day Pass registrants are asked to please bring your own snacks or make use of the restaurants in Gustine.
---
Event venue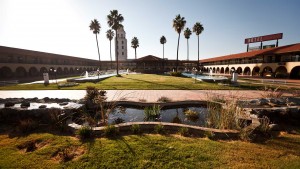 Hotel Mission De Oro
13070 S. Highway 33
Santa Nella, CA 95322
Please be sure and mention you are making a reservation for the Shohin Seminar to receive our discount.